Your Education News Round-up: Actually Appreciating Teachers After Teacher Appreciation Week
You know what time of year it is: The sun is out, the birds are singing, the rain storms are erratic and frequent. It can only mean one thing - state standardized testing! It was also just Teacher Appreciation Week. In March 2020, it seemed like Teacher Appreciation Week might become Teacher Appreciation Year, as parents experienced for the first time what it was like to teach their children everyday for multiple hours. However, by the time the new school year rolled back around, teacher appreciation gave way to indignation at teachers' lack of desire to walk back into classrooms amidst a raging pandemic. So, now we're here. Back to a week of appreciation.
Anyway, what else has been happening across the country?
More students are back in classrooms for in-person learning. The problem? Most of the kids heading back for 5 days of live instruction are white. Despite the push to vaccinate educators and the general population, courting families to trust the system, befriending teachers unions, and promoting an overall sense of hope as more school districts reopen, racial/ ethnic minorities are continuing to opt-out. Education Secretary Miguel Cardona will have his work cut out for him, winning the trust of a population that has more than one reason to mistrust it.
The student loan debate is only just heating up. President Joe Biden has tapped Richard Cordray, the former director of the Consumer Financial Protection Bureau, to serve as the head of the Office of Federal Student Aid, which oversees a $1.6 trillion portfolio of student loans and other financial aid programs. This signals a major win for progressives as Cordray is expected to support the changes to protect student loan borrowers and hold the federal student loan program accountable. Sen. Elizabeth Warren pushed for this appointment and has been leading the student loan reform charge, which might indicate that we'll get some Warren policies even under a Biden administration.
And what's happening in New Jersey and New York?
Students in grades three through eight in New York state have been engaged in state testing the past two weeks. The final week of testing will be administered in June. New Jersey received a waiver from the federal government to move their test administration to fall.
Both Mayor Bill de Blasio and Schools Chancellor Meisha Porter are reticent on the question of whether virtual instructional options will be offered next year to families. Stressing the desire to have students back in classrooms, they have outlined no plan for remote learning for families and students uncomfortable with a return to buildings. Meanwhile, Governor Phil Murphy in New Jersey is trying to block school districts from offering any remote learning options.
In NYC, the decision has been made to offer summer school to all students. Schools are charged with designing their own summer programming, a blessing and a curse. The larger question is how will summer school be staffed. As of May 3, the application for teachers to apply to teach summer school wasn't even open. As detailed in the last Education News Round-up, summer school is complicated in the best of time. How districts will pull it together now, even with the funding influx from the feds, remains to be seen.
The Deep Dive: Ideas for Making Teacher Appreciation More Than a Hashtag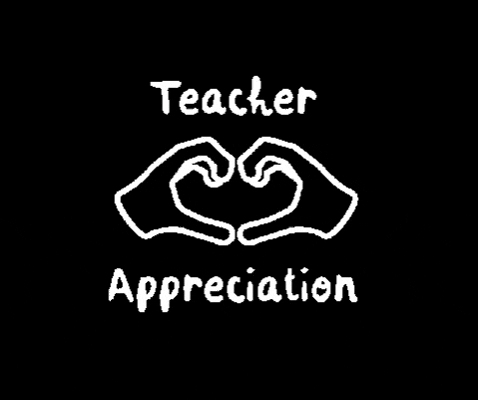 Teacher Appreciation Week falls on the first full week of May every year. There's lots of fanfare. Jimmy Fallon invites New York City's Big Apple Awards Teacher Fellows to The Tonight Show. Every retailer from McDonald's to Staples offers teachers a freebie or discount to show their gratitude for their sacrifice, a truly capitalist way of celebrating an undervalued profession. However, there's more we can do than just give teachers a McFlurry. We can take their demands and ideas as professionals seriously.
This teacher appreciation week falls at a time of immense potential for innovation in education. When I say innovation, I'm not just talking about technology; I'm talking about all policies and practices related to teaching and learning. Hard as 2020 and the start of 2021 have been, teachers have shown immense leadership and capacity to evolve in the face of crisis. This year, I've had the privilege of organizing focus groups with New York City teachers to learn about the challenges and successes they've experienced while teaching during a crisis. In honor of Teacher Appreciation Week, I am offering three recommendations, proposed by teachers, for next year: care for teachers' social and emotional well-being; use technology to foster collaboration and spread teacher expertise; and expand opportunities for teachers to lead from the classroom.
Teachers' emotional, mental, and physical well-being takes a backseat to other priorities, even in the best of times. In the worst of times, care for teachers as people felt non-existent. In one focus group, a teacher reported feeling like she could work "24/7 every week" and "never accomplish enough" due to the "pressure to keep moving with the curriculum." Another described feeling like "the pressure [of the workload] is merciless." Recognizing that the learning environment is the teaching environment, adequate care for the well-being of students is contingent on meeting the needs of teachers. There are a number of ways districts and schools can promote teachers' well-being. First, districts can focus on minimizing the number of mandates and evaluative processes imposed on teachers and students. Focusing on trauma-informed education for everyone in the school building, including teachers, instead of prioritizing hitting the mark on standardized tests, will set everyone up for long term success in pandemic recovery. In addition, districts should offer guidance to teachers and school leaders on establishing boundaries and structures to help mitigate the negative impact of remote learning on teachers' well-being. Setting clear guidance at the district level can promote consistency across schools in terms of the expectations and vision of remote and blended teaching and learning going into the future.
Lest there be any doubt, technology in education is here to stay. However, it isn't always designed with the needs of educators in mind or leveraged in such a way to promote connectivity across school districts. This leaves expertise isolated within the confines of teachers' own classrooms, similar to the traditional school model. It is time to change this. In terms of the technology itself, for-profit and nonprofit companies should involve teachers in the design of their learning management systems. A core component of these systems should be ease of collaboration between teachers, offering them easy ways to share instructional practices and resources, and engage in adopting and adapting different approaches to teaching through the same platform they use to teach students. Districts should also be thinking bigger. Just as many districts have set up course offerings for students to increase access to higher level courses (e.g. Advanced Placement), the same could be done for teachers. This would break down classroom and school boundaries, strengthening teachers' ability to influence their peers across the district and build a community of connected professionals.
Finally, districts should commit to promoting teacher leadership. Teacher leadership means lots of things to different people. Here, I'm suggesting that we empower classroom teachers to lead from their classrooms, creating formal roles that enable teachers to share their instructional practice and support colleagues but without having to move into administrative roles. These roles should come with increased pay and school districts should support schools in funding these roles. There are so many benefits to this model. Promoting career advancement while keeping our best teachers in the classroom working with students is one. Another is decreasing the cost of teacher turnover. Most importantly, these sorts of roles have the ability to improve the quality of support, professional development, and coaching available to teachers in a school, which has the possibility of improving a range of student outcomes. Teacher leadership has the potential to change what happens in classrooms in ways that districts usually can't attain because teachers own, lead, and receive fair compensation for pioneering work in their school communities.
One week of grateful Twitter posts, a couple of discount staplers, and a Chipotle burrito bowl is nice, but it isn't enough. If we're serious about appreciating teachers and treating them as professionals, the most important work we can do is caring for their health, supporting them to build community, and providing meaningful leadership opportunities and career advancement. Let's get on it.
Editor's Note: Sara is a researcher, public policy advisor, educator, writer, and comedian based in New York City. Sara currently works for the New York City Department of Education as the lead researcher and data strategist for teacher recognition programs. She is a Ph.D. candidate in Politics & Education at Teachers College, Columbia University, and holds a Master of Philosophy in Education from the University of Cambridge and a B.A. in Political Economy and English from Tulane University. Her creative nonfiction short stories have appeared in Arkansas Review: A Journal of Delta Studies, American Chordata, and The Merrimack Review.
You can follow Sands on Twitter. Connect with WeekenderNJ on Facebook, Twitter and IG.
Please consider subscribing to WeekenderNJ.com.